Wedding
At the end of September we headed east to photograph Andy and Ryan, our first (male) gay wedding, at Swiftwater Cellars in Suncadia Resort. The couple had been together many years, and we were excited to be a part of their special day. They were really fun to work with, and the gorgeous scenery at Swiftwater made for an amazing wedding ceremony. The couple also  knows how to throw a party!
Congratulations Andy & Ryan, you make a handsome couple and we wish you much happiness in the years ahead. Your wedding was very touching and memorable, and a lot of fun too!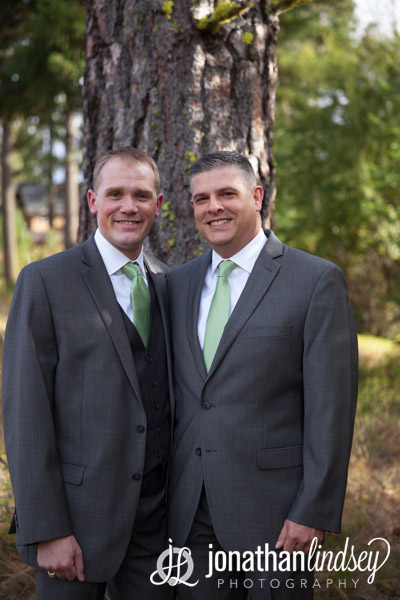 Read More

»
We returned to Smith Tower, one of our favorite wedding locations in Seattle, to photograph Lisa & Chris' wedding day. It's a small, intimate venue, and can be challenging to photograph. It's full of swank and old Seattle charm. The couple was easy-going and didn't mind exploring some of the nearby surroundings before taking the elevator up to the Chinese Room.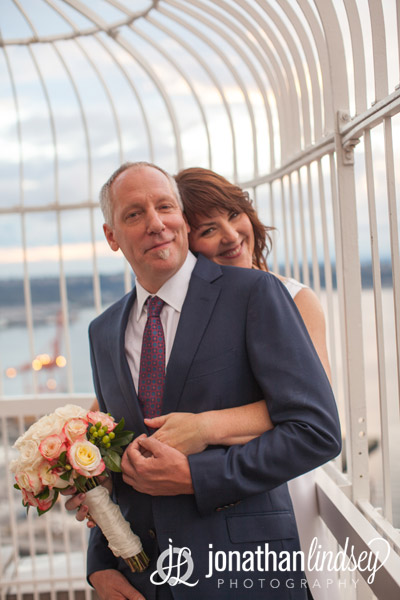 Read More

»
Dayleen & Junelle have been committed to one another for years, but this month they made it legally official! As strong supporters of marriage equality, we were over the moon to be a part of their wedding day. Congratulations ladies, you make a beautiful couple!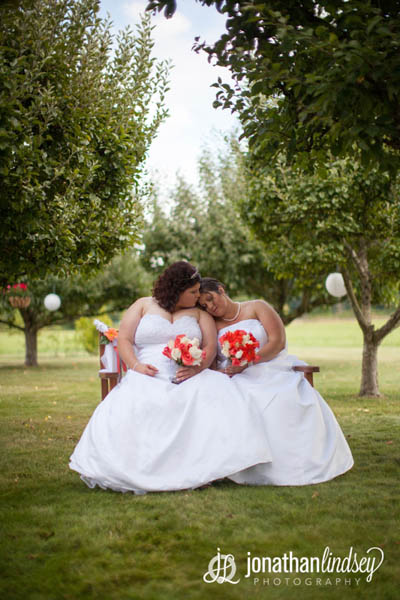 Read More

»
We had a great time photographing April & Joel's country-inspired wedding at North High Rock Gardens in Monroe. Outdoor summer weddings in the northwest can't be beat, especially when the weather cooperates. Congratulations April and Joel!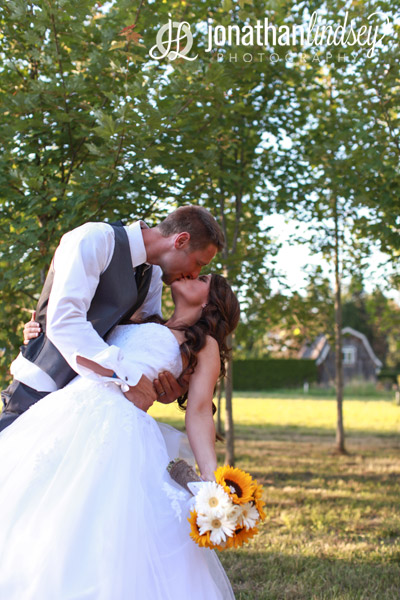 Read More

»
We headed to Orcas Island right after Christmas for an intimate wedding at Victorian Valley Chapel. It's a tiny little building sitting in the middle of the island, surrounded by ponds, forests, and wildlife. Light streams in through the stained glass windows behind the alter, and the chapel even has a bell to ring after the ceremony. Congrats to this lovely couple, and thanks for having us photograph your wedding!
Read More

»
We love this new wedding venue in Monroe, WA. It's got lots of natural beauty, and plenty of space to really throw a party. Anna and Jarrett make a beautiful couple, and they were awesome to work with. We wish them much happiness in their future together!
Read More

»
We've always wanted to shoot a wedding at Smith Tower, once Seattle's tallest building. We finally got our chance in January, and Arry & Dae were an awesome couple to work with. Congratulations newlyweds!
Read More

»
Lisa and John had a beautiful ceremony at St. James Cathedral in Seattle, WA. The church sits on First Hill, and is magnificent inside. The reception was at Golden Gardens Bathhouse, one of my favorite locations for it's ambiance and natural light. I photographed the sister of the bride's wedding last summer, and it was a treat seeing the same family again a year later, celebrating another happy occasion. Congratulation Lisa and John!
Read More

»
We had a great time shooting Brent and Shy's wedding at the Georgetown Ballroom in Seattle. It's a fabulous location, with an eclectic mixture of decor. It's reminiscent of what we imagine Seattle was like at the turn of the last century, with lots of exposed brick and wrought iron banisters. The bride and groom made a really sweet couple and were lots of fun to work with. They planned a memorable evening for their guests with wood fired pizza and s'mores by Inferno Catering, and dancing that lasted late into the night. Here are some images from the wedding.
Read More

»